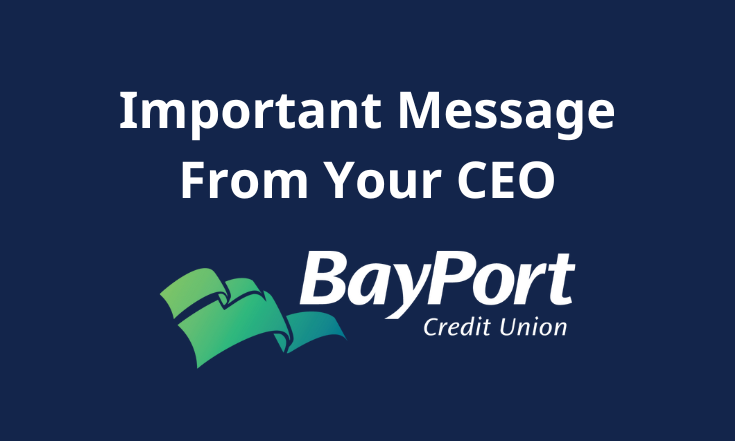 Dear BayPort members,
With the recent news of the two bank closures in California and New York, I want to reassure you that BayPort Credit Union is financially sound and your money is safe with us. Our member-first focus drives us to operate with sound, conservative investment practices that help us sustain overall financial health, no matter the economic climate.
BayPort is regularly examined by state and federal financial regulators. Our net worth ratio is classified as "Well Capitalized," the highest tier that regulators issue for credit unions. Additionally, BayPort has held a 5-Star Superior rating from Bauer Financial for 32 consecutive years proving our long-standing dedication to fiscal responsibility and sound management practices.
As a federally insured credit union, we offer a safe and secure place for you to save money. Your assets are insured by the NCUA to at least $250,000. For more information regarding NCUA share insurance and how you can increase coverage, please contact us at (757) 928-8850.
We understand the level of trust you place in BayPort, as your financial partner, and our goal is to serve you responsibly, upholding this trust now and into the future. Thank you for choosing BayPort Credit Union.
Jim Mears
President & CEO
BayPort Credit Union