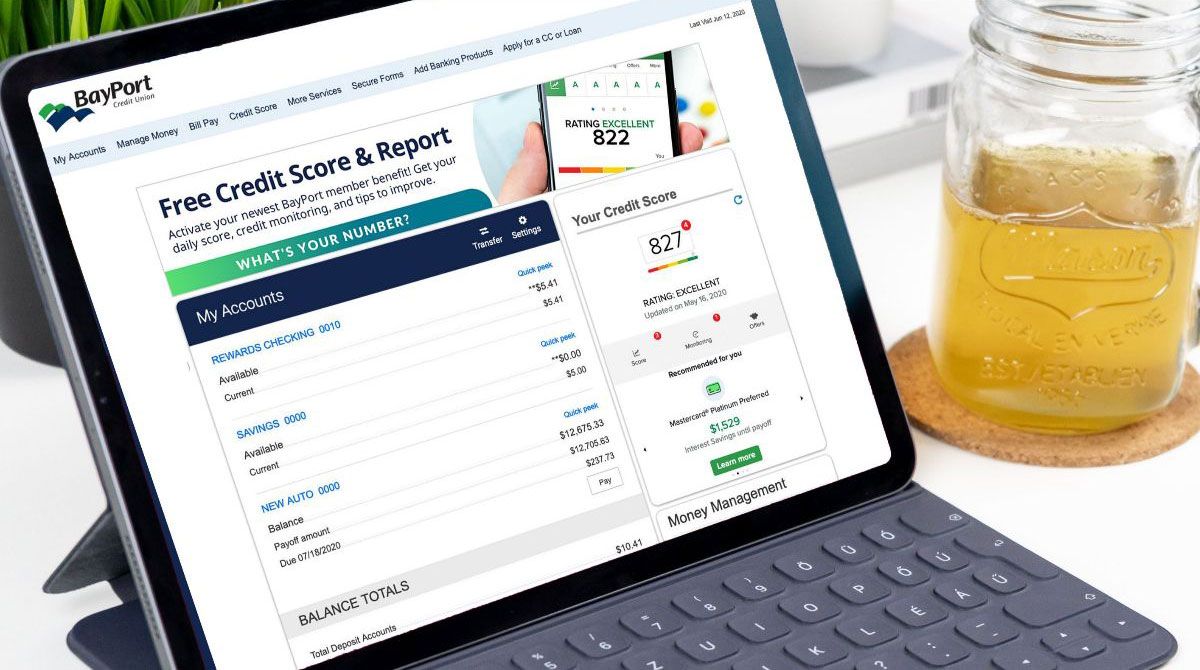 At BayPort, we take security very seriously, supplying secure banking environments and services designed to protect our members against breaches and fraudulent activity. Remember, we'll never send emails asking you to provide, update, or verify account passwords, Social Security numbers, PINs, credit or debit card numbers, or other confidential information.
While banking online, we encourage you to follow these best practices:
Monitor your accounts frequently (daily, if possible). Immediately review all transaction confirmations.
Never access online banking (or any privileged or sensitive computer system) from a public computer at a hotel/motel, library, coffee shop, or other public wireless access points.
If you are using a public computer, use Enhanced Login Security one-time access codes when logging into your account. If you're using a private computer, register your computer as private.
Educate yourself on good cybersecurity practices and clear your browser's cache before and after logging in to online banking to avoid the installation of malware. This should also be your first step if having trouble accessing Online Banking (e.g., if a media player needs to be updated, go to the official media player website to install the update. Clicking on fake installation links can mask hackers downloading malware to your computer.)
Limit or eliminate unnecessary web browsing and/or e-mail activity when possible on computers used for online banking.
Consider a dedicated computer for online banking that is never used for e-mail or general internet browsing/surfing (cost of computer vs loss).
Verify you're using a secured website. Check the browser bar for "https://" vs "http://" protocols.
Never share user IDs, passwords, PIN numbers, dynamic tokens, etc. Don't leave them in unsecured areas.
Don't use the same password on any other website or software. Your login credentials should always be unique.
Avoid saving passwords to your computer.
Keep your email updated to receive important notifications.
Never leave your computer unattended when using online banking, and always lock your screen when you step away.
Obtain and install antivirus, anti-malware, and anti-spyware software, and consider installing a firewall (make sure it stays active and receives automatic updates from the vendor, or take necessary steps to keep it updated).
Be suspicious of any employment position that requires the use of a personal account for business purposes. Such offers for employment as a mystery shopper, payment processor, etc., where you are required to use your personal account for someone else's business purposes, are not legitimate. No legitimate business will attempt to move business funds through anyone's personal account. If you're approached to participate in such schemes, immediately inform local law enforcement, the FBI, or the Secret Service.
For more tips on protecting your information, visit our Security Center ▸