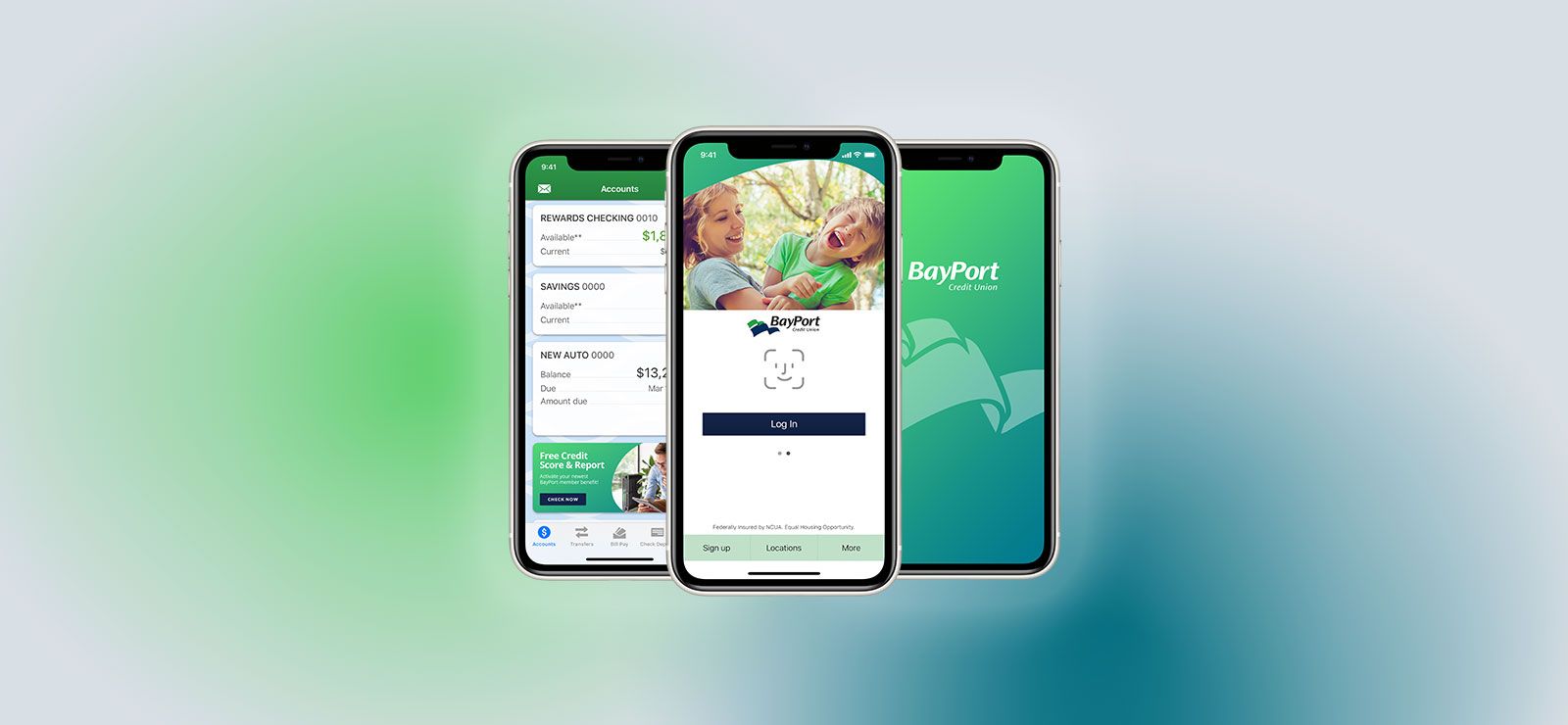 At BayPort, we take security very seriously, supplying secure banking environments and services designed to protect our members against breaches and fraudulent activity. Remember, we'll never send emails asking you to provide, update, or verify account passwords, Social Security numbers, PINs, credit or debit card numbers, or other confidential information.
While mobile banking, we encourage you to follow these best practices:
Secure Your Device
Create a strong password for your mobile device that is easy to remember, but hard to guess. Don't use common words, names, birthdays, or any personal information in your password.
Use your device's auto-lock feature. We recommend you set your auto-lock to take effect 5 minutes from the last activity.
Don't share your device with others. Since you can't create multiple user accounts on your mobile device like you can when logging into a computer, it's best not to share your device with anyone.
Back-up & Protect Your Data
Back up your data regularly. We recommend syncing your device with your computer. Apple's iCloud service offers backup for your Apple devices with iOS5+. Once you set it up, iCloud encrypts your data and backs up daily as long as you are connected to Wifi, connected to a power source, and have your screen locked.
Delete text messages or emails containing sensitive information. We recommend that you never disclose personal information about yourself via a text message or email. Sensitive personal information can include your driver's license number, social security number, password, and account numbers.
Regularly update your device. Provides regularly release updates for your mobile device operating system that include security patches. Check with your device manufacturer for information on how to get the most recent updates.
Download Secure Applications
Be cautious about what applications you download. Prior to installing a new app, check the ratings and comments to be aware of what the app does and what information it may access.
Be aware of malware (viruses and trojans) and fraudulent applications. Only download mobile applications from authorized and trusted application stores like the Apple App Store or Google Play.
If you lose your mobile device…
Report the loss immediately to your carrier (if you've lost a cell phone) or your company (if you've lost a company-owned mobile device).
Immediately change passwords for financial and personal accounts to prevent any identity theft or fraud.
Other Tips
Don't "jailbreak" or "root" your mobile device. Jailbreaking or rooting means you are overriding some of the software features and limitations of the mobile device. Although this may be tempting, it leaves your device more vulnerable to attacks and compromises. It can also void warranties and render your phone completely unusable.
For more tips on protecting your information, visit our Security Center ▸