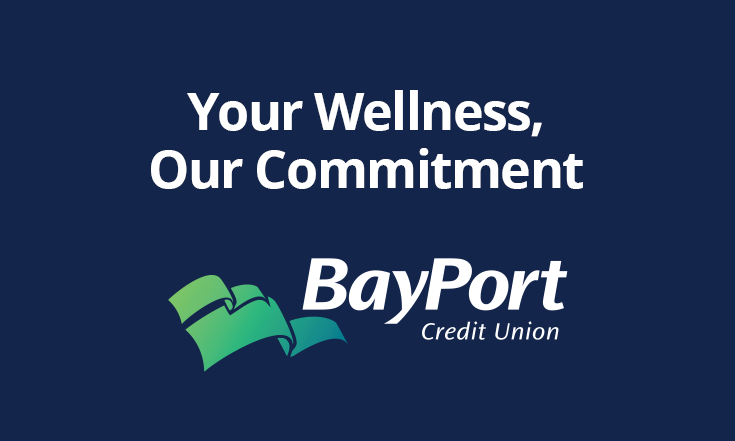 We understand many of our members may be impacted financially by the Coronavirus (COVID-19) situation. BayPort is providing options to help ease your financial burden during these unprecedented times.
BayPort is offering several Member Relief Programs to our members, including:
No Fee Skip-A-Payment for all eligible loans.

Log in to Online Banking to skip your next payment, or call our Contact Center to skip your April credit card payment.
To skip your business loan payment, please call your relationship manager or our Contact Center.

Penalty-free certificate withdrawal on all regular, special, and IRA certificates.
Emergency loans are available in cases of reduced income.
Up to 90-day forbearance on mortgage payments due to financial hardship.
Please remember, all BayPort branch lobbies are temporarily closed to the public. However, members may schedule an appointment to meet with a member of our staff. Additionally, our Contact Center, branch drive-thrus, YourTeller™ machines, and ATMs remain open and are ready to serve you.
Please continue to check our website for updates concerning this ever-changing situation. Let's all work together to help protect the safety and well-being of one another during this time.
Jim Mears
President & CEO
BayPort Credit Union