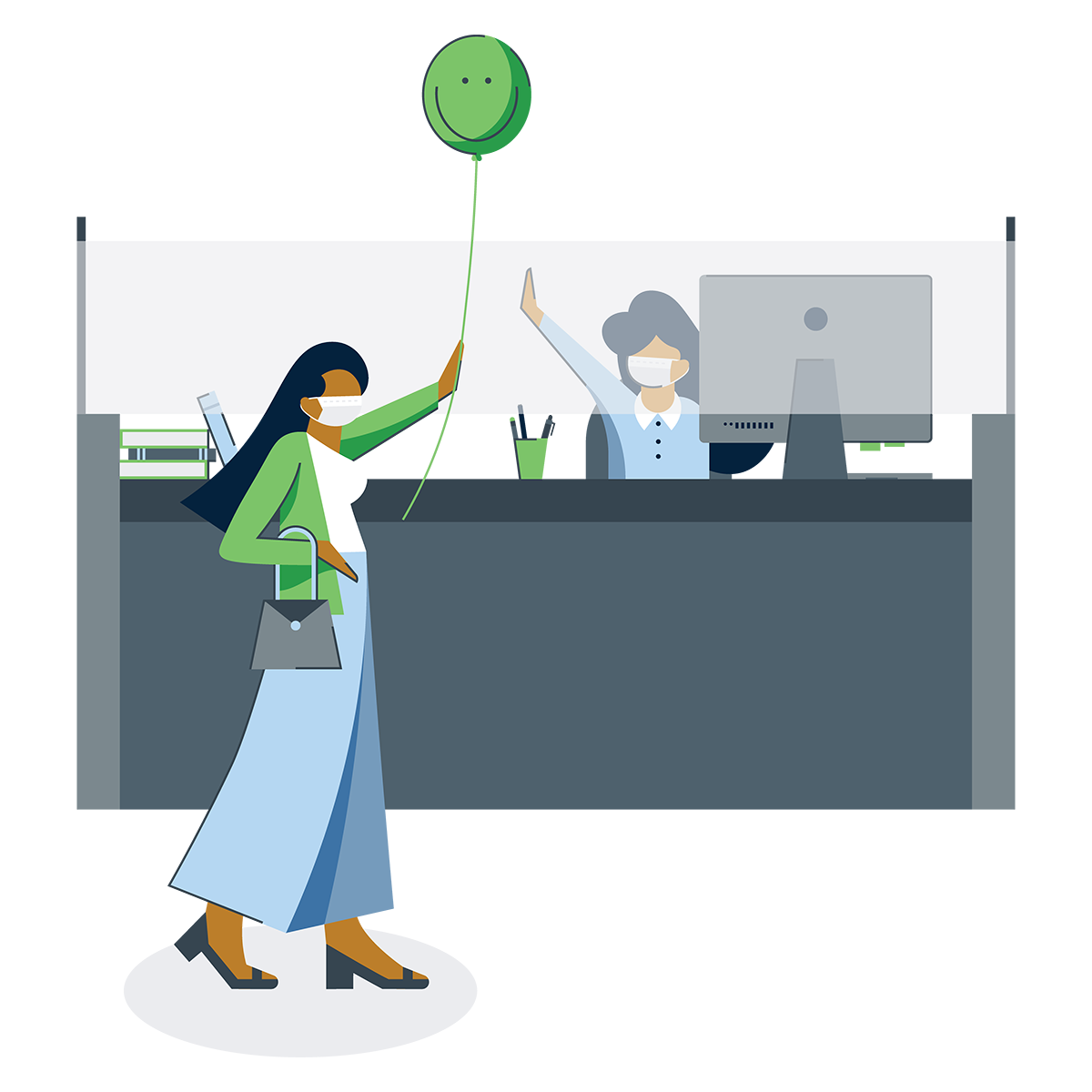 Beginning Monday, May 18, 2020, BayPort branch lobbies will reopen to the public. While we look forward to serving you in-person, we want to make you aware of some measures we have implemented to help protect the health and well-being of our staff, members, and guests.
All BayPort staff will be wearing facemasks while interacting with you. We kindly ask our members and guests to do the same. This is a simple precaution we can all take to help protect one another. If you are unable to wear a mask, we ask you to utilize our branch drive-thrus, YourTeller® machines, ATMs, Contact Center, or digital tools to access and manage your account. You may also request an appointment with a member of our team who will work with you to accommodate your transaction in the safest way possible.
The number of people allowed in a branch at any given time will be limited. This limit will be based on the size of each branch lobby and member service area. We ask that you maintain proper social distancing by following floor decals and markers. You may be asked to wait outside or in your vehicle until we can safely allow you to enter a branch lobby. Please be prepared for potentially longer wait times than usual.
Plexiglass barriers have been installed on teller lines, as well as our member information and service desk areas to provide an additional level of protection.
If you have any additional questions, see our list of helpful FAQs.
We are thankful for your membership and appreciate your continued cooperation and support. We are glad to be able to take this step forward as part of Virginia's Phase 1 reopening and look forward to seeing you – from a safe social distance.