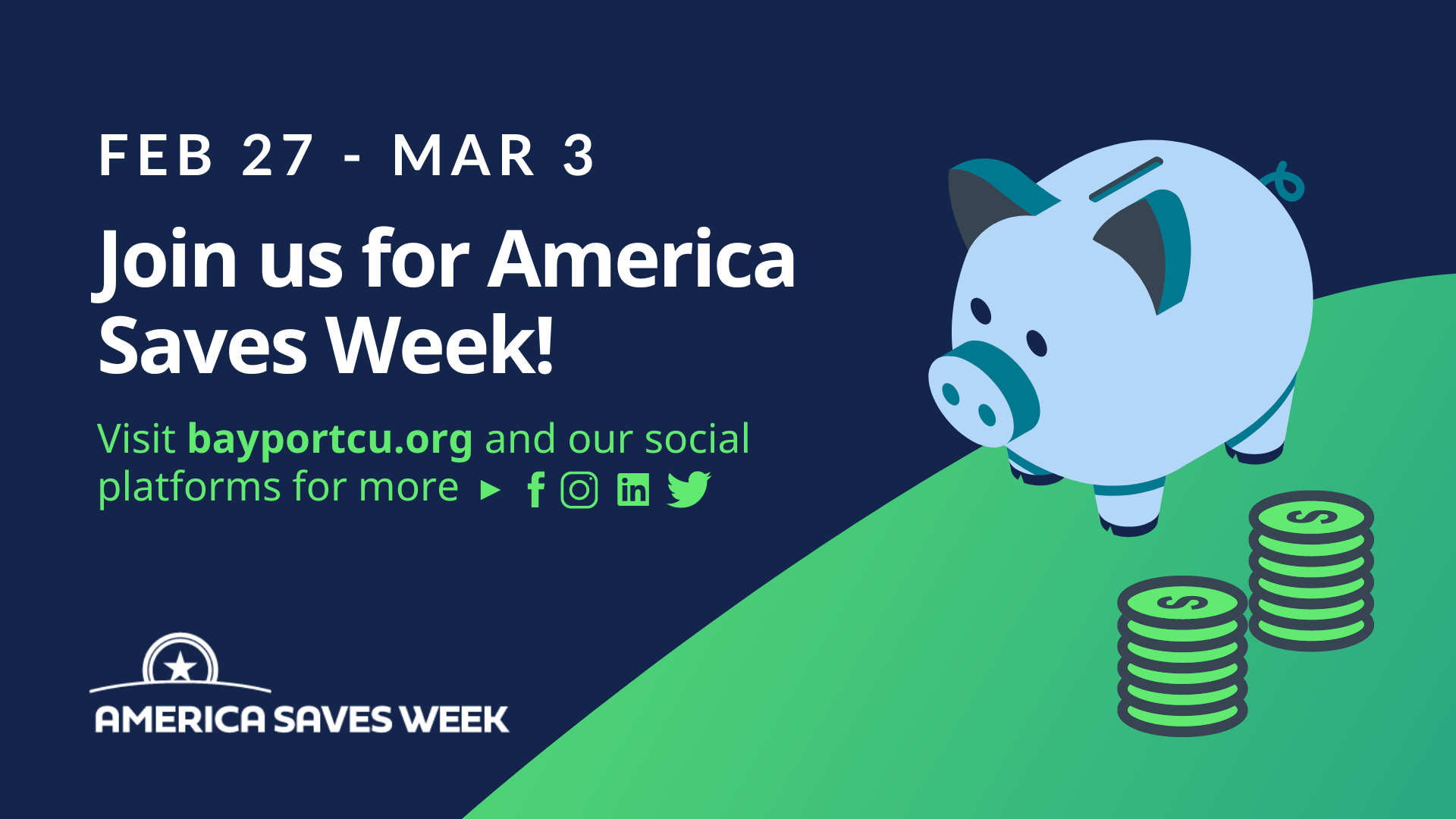 Starts Monday, February 27…
Dedicate this week to pause and do a financial check-in. Each day, we'll share a new way you can increase your savings to become a more financially confident YOU!
Here's a sneak peek at the week ahead:
MONDAY
Start saving automatically by setting up a recurring transfer! Select Manage Money > Make a Transfer in Online Banking.
TUESDAY 
What are your goals? Save for the unexpected financial emergency and financial opportunities. Use Money Management to set them up.
WEDNESDAY
Are you saving enough to achieve long-term financial security during retirement? Start now and learn more about saving long-term.
THURSDAY
Pay down debt now! You'll save money on interest & fees and improve your credit so you can put extra money toward other financial goals.
FRIDAY
Learn to save at any age by having regular conversations about money with the young people in your life. Set them up to become financially wise adults.
Free Workshop: Save At Any Age
Join us Thursday, March 2 at 6:00 PM for our free featured workshop as we teach you to make saving a habit. Whether you're 3 or 103, it's never too early or too late to start saving. Three lucky families will win a pizza party delivery from Marco's Pizza! Register now ▸