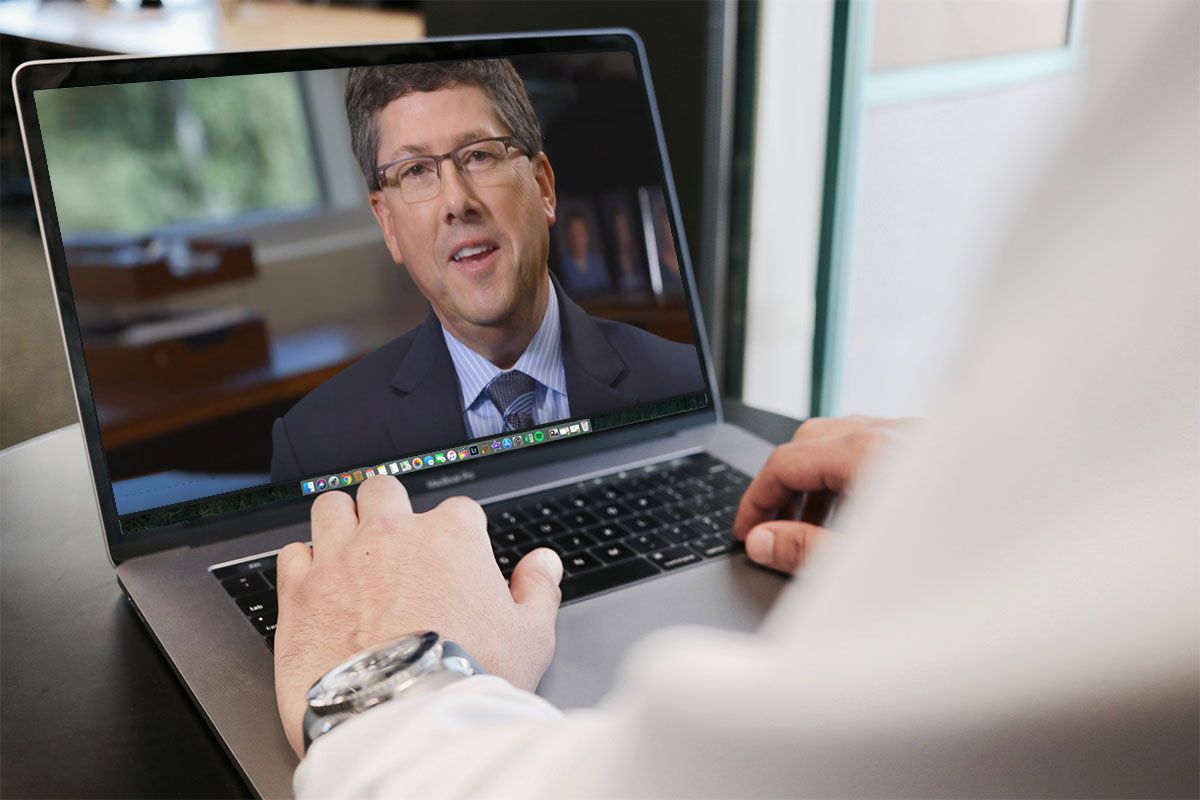 The BayPort Credit Union 2022 Annual Meeting Broadcast will be hosted online available through our website or Facebook page. Please join us at 7 pm on Tuesday, February 15, 2022.
Vote in-person for your 2022 Board of Directors at any BayPort branch location near you (except 50th Street) from January 5 to February 14, 2022 and receive a BayPort drinkware accessory package* of two koozies and a bottle opener. Or vote absentee by calling our Contact Center and using your online banking email to vote by DocuSign. Voting will close at 5 p.m. on February 14, 2022. Each member that votes will be eligible to win $1,000, $750, or $500*.
The purpose of the Annual Meeting is:
To hear annual reports of Officers and Committees
To elect three (3) Directors to serve for the period of three (3) years.
Meet the 2022 Board Nominees below: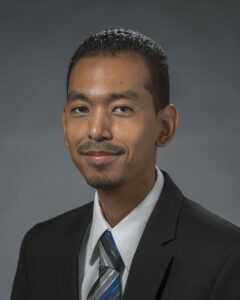 Craig Holley, Jr.
Craig currently works at the corporate office for Huntington Ingalls Industries (HII) in Newport News, Virginia where he was recently promoted to subject matter expert as a Financial Analyst for Banking & Capital Markets and Risk Management.
Craig began his career with HII at Newport News Shipbuilding in a rotational Business Integration Program in 2010. This opportunity exposed him to Program Finance, Overhead, and Rates & Forecasting within his first three years. In Rates & Forecasting, he served as a lead Rates Analyst developing and negotiating the overhead cost structure of CVN 79, taking into account various inputs such as inflation and interest rates. He later took on jobs of increasing responsibility, including Senior Financial Analyst of the CVN 79 program.
Craig was selected to an 11-member Transformation Team where he presented key challenges and opportunities to executive leadership in 2017.  In 2018, he earned the President's Model of Excellence award for "Courage to Make a Difference: Establishing a Culture of Appreciation in Business  Management." Within his church, he has facilitated Crown Financial classes leading both teens and adults through money management skills. He volunteered at Mid-Atlantic Teen Challenge helping to encourage young men through life challenges, served as a Commander for Royal Rangers, and currently operates the soundboard during Sunday services.
Craig attended Christopher Newport University where he double-majored in Economics and Finance graduating at the top of his business class in  2010. He's been happily married to Armalita Holley since 2005 and is the proud dad of five children: Misha'el, Moriyah, Myriam, Amiah, and Eden.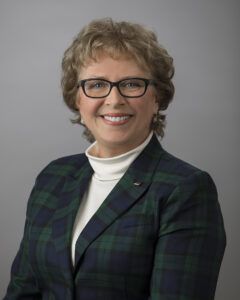 Suzanne M. Beckstoffer, Incumbent
Incumbent, up for re-election, Suzanne Beckstoffer was elected to the Board of Directors in 1992 and has served as Chairman of the Board since 2010. She is an ex-officio member of all Board committees.
Suzanne is a Fellow and Past-President of the Society of Naval Architects and Marine Engineers. She retired from Newport News Shipbuilding in 2016 as Director Engineering, Process & Tools. Since then, she has continued her work in engineering education and financial literacy. She is an adjunct professor for the U.S. Merchant Marine Academy, and sits on the Marine Board of the National Academies of Science – Engineering – Medicine, the ABET Industry Advisory Council, and several university boards. She serves locally on the Board of the Peake Childhood Center, and volunteers in mentoring and other student programs at Christopher Newport University and Norfolk State University.
A graduate of North Carolina State University with a B.S. in Civil Engineering, Suzanne also earned her MBA from The College of William and Mary. She has earned the Basic Certificate, the Edward A. Filene Certificate, and the William Raiffeisen Certificate of the credit union Volunteer Achievement Program. She is a member of the Virginia Credit Union League's Governance Committee. The Peninsula Engineers Council elected her "Engineer of the Year" in 2015.
Suzanne is an active member of Trinity Lutheran Church. She also enjoys nonfiction writing, gardening, the beach, and traveling with her husband Hank.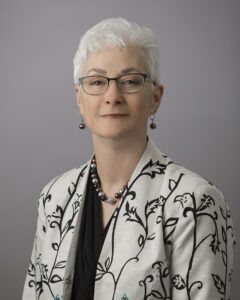 Maureen H. Davis, Incumbent
Incumbent, up for re-election, Maureen (Harris) Davis has served on the Board of Directors since 2013 and served as Board Secretary from 2016 through 2020. She currently serves as First Vice Chairman of the Board. Maureen is Chairperson of the Strategic Planning Committee and serves on the Policy/ALM/Delinquent Loan and Technology committees. She served on BayPort's Supervisory Committee from 2006 to 2013.
Maureen graduated with a degree in Accounting from Christopher Newport University and continues to work towards obtaining the Credit Union National Association Certified Volunteer certificate.
Maureen retired in 2015 from Newport News Shipbuilding after 25 years of service where she held various management-level positions in Finance, Operations Finance, Payroll, Accounting, and IT. In addition to Newport News Shipbuilding, she also worked at Jefferson Lab, Milcom, Inc., and L-3 Unidyne.
Maureen also serves on the Advisory Board of the Salvation Army of the Virginia Peninsula and is Advisory Board Secretary. She is active in her church, Church of the Good Shepherd, in Smithfield, Virginia. Maureen and her husband, Scott, reside in Smithfield, Virginia.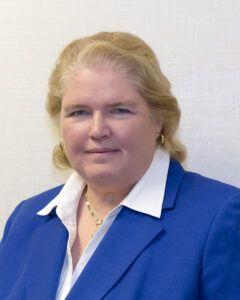 Nancy P. Hill, Incumbent
Incumbent, up for re-election, Nancy P. Hill has served on the Board of Directors since 2016 and has been a member of BayPort Credit Union since 1978. Nancy serves on the committees for Technology, Strategic Planning, Budget, Salary, and Benefits. She previously served on the Executive Committee as Assistant Secretary and is currently pursuing the Credit Union National Association Certified Credit Union Board Member designation.
Nancy graduated from the College of William & Mary with two undergraduate degrees and received a Master's degree from Old Dominion University. An employee of Newport News Shipbuilding since 1997, Nancy works in the Office of the Chief Engineer in charge of Training and Critical Skills for the Engineering and Design division and, most recently, worked on an exchange of Engineering and Design classes with the Australian Naval Shipbuilding College. She has also served in Submarine Electrical Engineering, Planning and Production Control for New Carrier Construction, and Engineering and Design for Aircraft Carrier Engineering. Nancy has taught for the Apprentice School, the Night School Program for NNS, and for Thomas Nelson Community College.
Nancy was awarded the Virginia Chancellor's Award for Workforce Development in 2011. She has served on several local volunteer boards and is a lifetime member of the Fulbright Association of the United States, assisting undergraduate and graduate students to study internationally. Nancy currently resides in York County and attends St. Andrew's Episcopal Church.
---
The 2021 Annual Report (PDF) is now available to download and will be available in branches on February 16, 2022.
Watch the 2022 Annual Meeting replay now.
In accordance with BayPort Credit Union Bylaws and NCUA Reg. 701 – Appendix B, this message serves as notification to our membership that effective with the election scheduled in conjunction with the 2022 Annual Meeting of members, BayPort Credit Union's Board of Directors will consist of 11 members.
*Annual Meeting Voting Prize (PDF)
*For in-branch voting only, while supplies last.