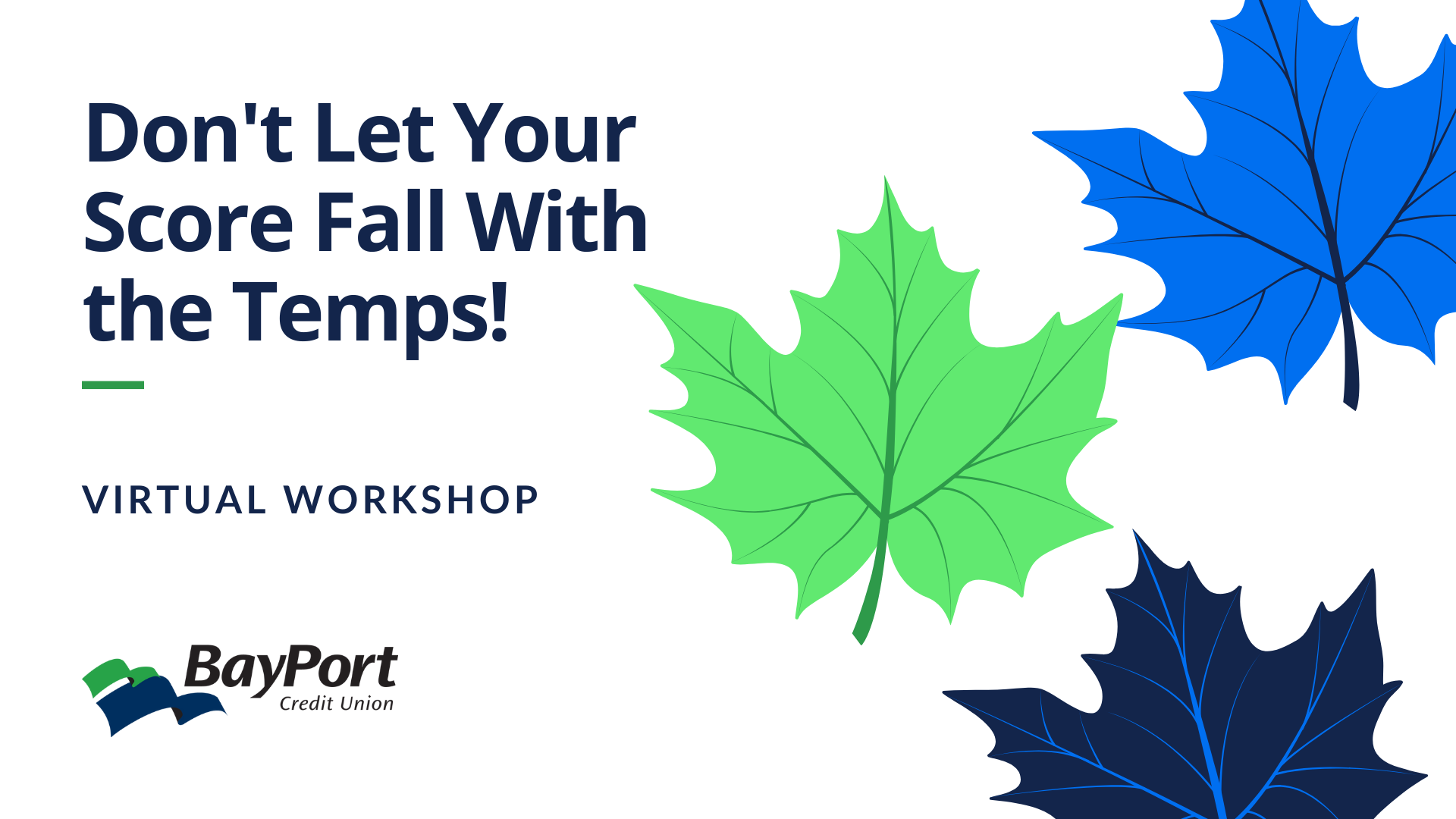 Falling leaves, falling temperatures, and falling credit scores??? Hmm, one of these things just doesn't belong. Your credit score doesn't have to fall with temperature.
Join us for this fun, fact-filled webinar on credit. You'll learn what does and does not impact your score, good habits that will help you maintain a good credit history, and more.
How to Join the Workshop
BayPort will email you a Zoom link to join the workshop an hour before the event.
Belinda Aboagye, CCUFC, is BayPort's Member Financial Educator and a Certified Credit Union Financial Counselor by the Credit Union National Association. She holds an MBA from the University of Lynchburg and a Bachelor of Science in Business Management from Liberty University. Hosting year-round workshops and other financial literacy events online and in-person, Belinda focuses on improving the financial wellness of our members and community.