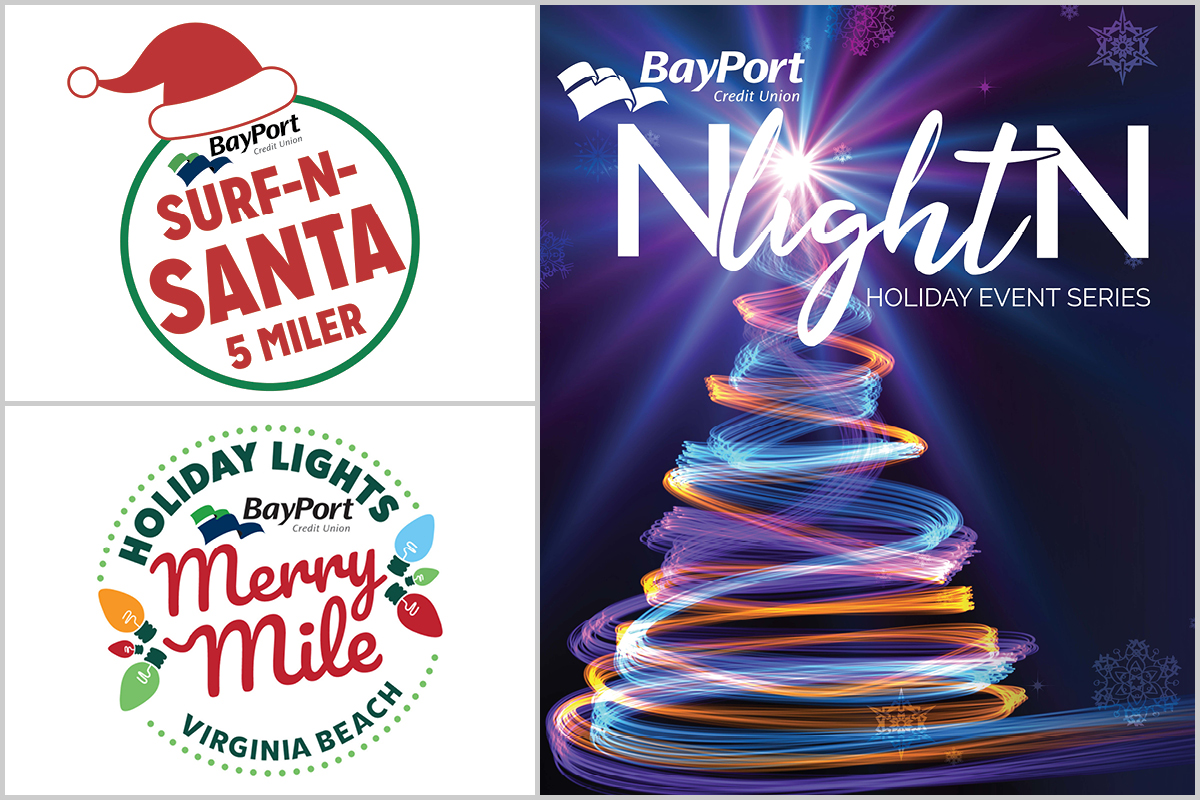 BayPort Credit Union is proud to sponsor major holiday celebrations across Hampton Roads this holiday season! From Newport News to Virginia Beach, the credit union is excited to provide unique family-friendly experiences to not only our members but the community at-large. Whether you want to drive through a magical winter wonderland or run off those extra holiday treats, there will be something for everyone!
BayPort Surf-n-Santa 5 Miler
For the first time, BayPort is thrilled to be the title sponsor of the holiday-themed Surf-n-Santa 5 Miler. This partnership embraces all the elements that make the holiday season magical: community, wellness, and lasting memories!
Learn more & register for Surf-n-Santa
BayPort Holiday Lights Merry Mile
Take a magical journey with BayPort on the Virginia Beach Boardwalk at the BayPort Credit Union Holiday Lights Merry Mile! This Hampton Roads tradition begins November 22 and continues nightly through New Year's Eve.
BayPort NlightN Holiday Event Series
From Thanksgiving to New Year's Day, people can experience the holidays in a new way with the BayPort Credit Union NlightN Holiday Event Series! This new series includes three main events – the classic Celebration in Lights at Newport News Park, the re-themed Lights at the Fountain at City Center, and the all new ARTech Lights at Brooks Crossing – along with additional smaller events throughout the city.